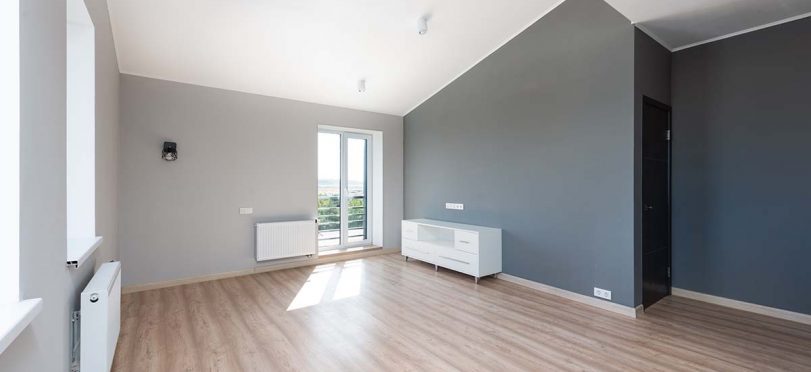 Fortune moves both ways with an unfurnished apartment for rent in Bahrain available at Iris property management. Want to know how? Let's step at home!
Perks of an unfurnished apartment for rent in Bahrain for the tenants
Lower Rent: Unfurnished apartments typically have lower rental costs than furnished flats, which can save tenants money in the long run.
Personalization: By renting an unfurnished apartment, tenants have the freedom to personalize the space according to their own tastes and needs, which can create a sense of ownership and comfort.
Flexibility: Unfurnished flats allow tenants to choose their own furniture and appliances, giving them the flexibility to select items that suit their lifestyle and budget. These furnished designs can be revamped anytime. Landlords don't hold you accountable for their furniture as it is unfurnished.
Lower Utility Costs: Unfurnished flats often come with lower utility costs as tenants can choose their own energy-efficient appliances and lighting options.
Perks of an unfurnished flat for the landlords
Lower Initial Costs: Renting out an unfurnished flat allows landlords to avoid the upfront costs of purchasing furniture, appliances, and other furnishings, reducing their initial investment.
Long-Term Rental Stability: Unfurnished flats are typically rented out for longer periods, as tenants are more likely to settle in and establish a sense of home.
Reduced Maintenance: Furnished apartment require regular maintenance and upkeep, including cleaning, repairs, and replacement of furniture and appliances. In contrast, an unfurnished flat can be less demanding in terms of ongoing maintenance, saving landlords time and effort.
Best deals for tenants at Iris
IRIS Property Management is leading the way in projecting trends and giving a reality check. Property management, facility management, property maintenance, sales and leasing, and HOA management are just some of the many services offered by Iris Properties to assist clients in making the right decision.
Invention without bounds
For a truly otherworldly stay, we renovate, re-invent, and manage your home. All of our rentals come with central air conditioning, fiber optic internet, a fully equipped kitchen designed to your specifications, and regular maintenance. You have the option to choose between furnished and unfurnished flats.
High-end and location-specific housing options for the customer
An International School, hospitals, a shopping and dining hub, and the airport are all within a five-minute drive of a family-friendly apartment complex.
Elegance
Both an indoor and outdoor pool, as well as private parking, round-the-clock security, a lobby, and CCTV, are accessible. A movie theater, sauna, steam room, games room, playground, basketball court, barbecue area, squash room, 24-hour convenience store, and coffee shop are all available.
Landlord advantages
Find tenants in a quick time: We are pleased to report that our selected projects are 90–100% occupied thanks to our successful multi-national leasing team.
Real estate experts' guidance: Our property agent is at your aid anytime anywhere. Our marketing strategy begins with a thorough assessment of the structure and each unit.
Real time update on current market rates: Stand out from the competition and price it an unbeatable resale value. We can provide advice regarding the market rates that can be achieve.
Legal costs are covered by us
Smooth transactions of payments: Secured, safe and speedy transactions.
What's more?
Latest updates in the real estate market sector
Promoted advertising via local & foreign online marketing portals:
Local and foreign advertising through banners, sponsors, and featured listings
Press coverage in print media
Lead reports, ROI, and market research delivered weekly and monthly
Promotions for business clients
Background checks on all tenants' safety
A solid local presence maximizing exposure with outside agencies through sponsored event
Are you too looking for such an advantage? Then contact Iris Property Management today!