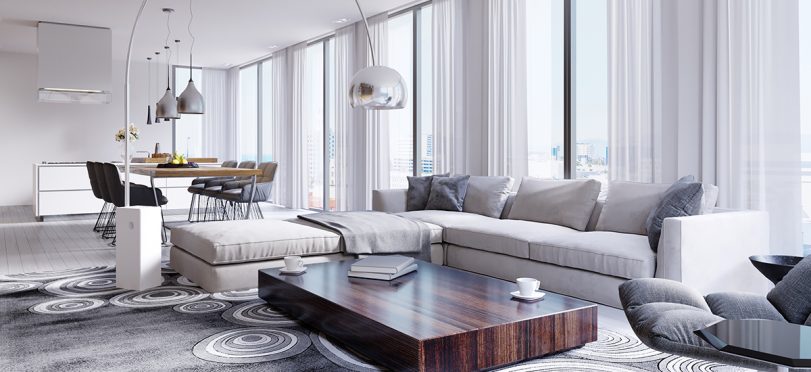 Find a perfect home for your family with our furnished flats for rent in Bahrain
People often get confused between the two terms 'house' and 'home" and use them interchangeably while talking about living spaces. But these two terms are very different and have distinct meanings. While we dig into details, one must understand a house can become home but a home can never be a house.
Difference between a house and a home
A house is a room with four walls, a roof and a floor, whose main purpose is to provide a space for habitation. It protects us from the outside and fulfils our basic requirements. All a person needs to build a house is knowledge, money and material and not love, which is the essential part of a home. 
A home is not just a place but also a feeling. A feeling of security, acceptance, belongingness and love. It is a place of refuge, which has a person's belongings kept in a manner that provides comfort. A home tells a story about the ones living in it. Every element of a home expresses the interest of a person or a family. However, it is important to understand that a home is not merely made of things that a person or a family put in it, it is the love and connection that makes a living space a home. 
A person can live in a house and yet not feel at home or be at someone else's house and feel at home. We here at Iris have the perfect and cozy space for you in the best localities of Bahrain where you could turn your apartment into a love-filled home. We have a variety of apartments on rent for you to choose from.
We offer fully furnished flats for rent in Bahrain for those willing to live alone. For families, we have semi furnished flats and unfurnished apartments for rent.
Perks of choosing IRIS Property Management W.L.L.
We at IRIS have been in the business for decades and have provided beautiful apartments to our clients. We are in contact with several builders and societies to offer you the best living space that you always desired.
All our apartments are well ventilated with at least one balcony. We understand how the morning sunlight not only brings light but also good vibes into a home. 
Our furnished flats are designed by professionals who made sure not to waste a single corner and utilize the entire space it to make homes more cozy and beautiful.
If you are looking for a home, we can definitely assist you with all your requirements. You can contact us or visit our website for more details.