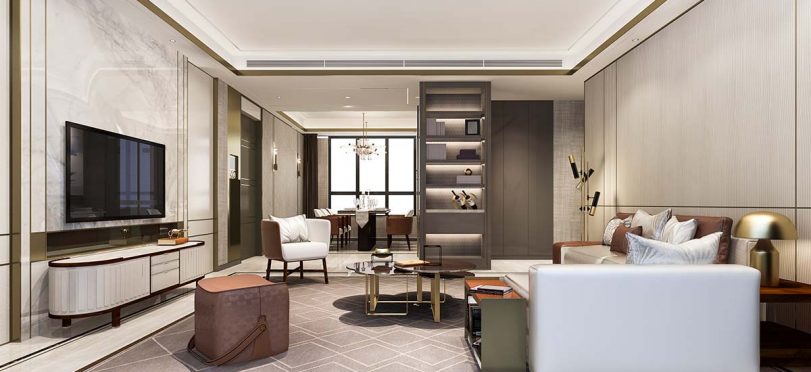 Things to Consider While Taking Furnished Apartments for Rent in Bahrain
Only 27% of Bahrain's entire population is living in rented properties, with the rest living in self-owned or family-owned homes. Those seeking a home that meets their requirements should bring their furniture, appliances, and other household belongings with them, which can be done through packers and movers. However, before making your decision, consider the following factors about taking furnished apartments for rent in Bahrain:
Rent options availability
You can opt to pay your rent every month until you take over ownership of the unit or apartment as a whole. This will allow you to decide whether it is worthwhile to purchase it or not, and you may even be able to recoup some of your costs.
Repairs and renovations
Any fully furnished flat for rent in Bahrain will need repairs, especially if you are living with other people. The landlord might be able to help with various minor issues, but when it comes to major issues, they will need to take care of them. Many will have to renovate at least once or twice a year, which can add up if you are not careful.
Have a budget for utilities
Utilities like electricity, water, and gas are also important to consider because your landlord needs to pay for them. You will likely have to pay for it all through your rent each month. If you live in such apartments for a long period of time, you will likely encounter a few problems. Proper preparation, like insurance and savings for maintenance, will be useful in these cases.
No deposit
Most of the furnished apartments for rent in Bahrain offered by Iris Property Management do not require any deposit when you choose to rent from them. However, remember that this amount is returned to you when you move out, but it might be held until then.
Length of stay
If you intend on staying for a short time in Bahrain, there may be a fully furnished studio flat for rent in Bahrain that can suit your needs. If you plan on staying for over three years, it is best to look into buying your own home. If the unit is too big, you can sell off the furniture that came with it if need be or keep it should you decide to sell the property later.
Furnishings and appliances
Since the apartments are furnished, they will have all the appliances and furniture you need to live comfortably. Many will be included in your rent, like kitchen cabinets, couches, beds, etc. If you need to look for other furniture and appliances, it is recommended that you take the time to do this before you move in.
Conclusion
Furnished apartments are a great concept, as they can save you a lot of money and help you live comfortably in your home when you move here. You can even opt to pay your rent without taking ownership of the unit when you plan to stay in Bahrain for a few years. However, remember that the longer you stay, the better the chance of saving money in emergencies.