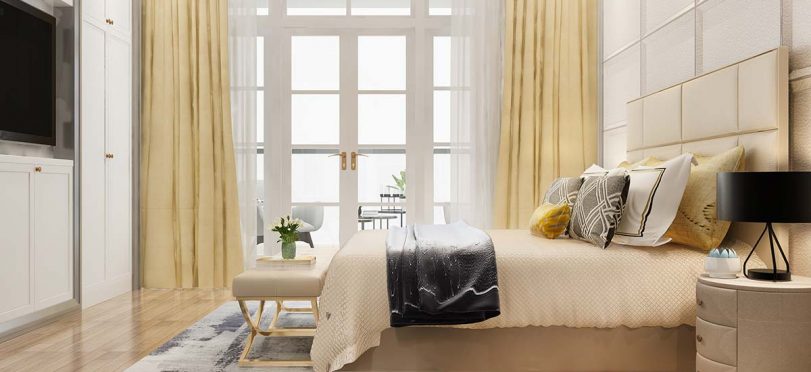 Never Ending Luxury in a 1 Bedroom Flat For Rent in Bahrain
Are you seeking a bedroom flat in Bahrain with one bathroom, one kitchen, and one living room? A flat that is close to the most desirable sites and comes furnished with high-quality appliances, ultra-modern conveniences, and two bathrooms? To cap it all off, how about a flat in Bahrain with one bedroom that is within your price range? Yes! Then Iris Property Management is the place for you because we have the options that are just right for you.
Check out the best one bedroom flat in Bahrain and be amazed why we are the best for you.
15 years of renting out lavish residences to happy tenants
After a decade of leasing properties and earning our customer's loyalty, we have developed an awareness of the expectations that they have of us. We have maintained the standard to perform much better than we had anticipated. We were able to deliver as a result of the commitment and quality of our team.
Redefining 1 BHK
Two people make their home in a one bedroom, two-bathroom apartment. A residence needs to have both proximity and room to move around in. A healthy relationship is one in which the partners respect one another's requirements for closeness and distance. Because of this, all of our luxury one bedroom apartments come equipped with two bathrooms.
Sky's the limit
To provide you with an otherworldly experience, we are constantly renovating, re-innovating, and maintaining the dwellings. Fabulous living areas, an open kitchen designed in the aesthetic of your choice, central air conditioning, fiber optic internet access, and maintenance services are included in each of our property rentals.
Amenities at this location include a well-equipped indoor and outdoor pool, private parking, and security, reception, and CCTV that are available around the clock. In addition to that, we provide a movie theatre, a steam room, a sauna, a games room, a playground for children, a basketball court, a BBQ area, a squash room, a 24-hour store, and a coffee shop.
Ultra -luxurious
Our ultra-luxurious 1 bedroom, 1 bathroom apartment in Bahrain that's available for rent is also fully furnished. Your accommodations will be a one bedroom apartment that is ultra-luxurious, beautifully designed, and completely stocked with furniture. Your children will feel right at home in a kid-friendly apartment complex that is conveniently located near an International School, hospitals, a retail and dining district, and the airport is only a five-minute drive away.
Scenic Beauty
The ideal scenario for a modern resident is having unrestricted access to the beach. Kids' real-world fantasies come to life when they participate in outdoor activities. To add a touch of enchantment to it, we are thrilled to allow you to live happily on the lake. Despite the frenetic pace of the city of Manama, there are residential areas in Manama that are known for their peace.
To give our customers the very best experience possible, we have kept up with the latest technological advancements. You may live a life of leisure and calm thanks to conveniences like dishwashers and tech-savvy washing machines.
Do you ever fantasize about living the aristocratic life in residence? Check out the best 1 BHK fully furnished bedroom flat for rent in Bahrain only at Iris Property Management. Why are you wasting time by waiting? Make your reservation with us right away!