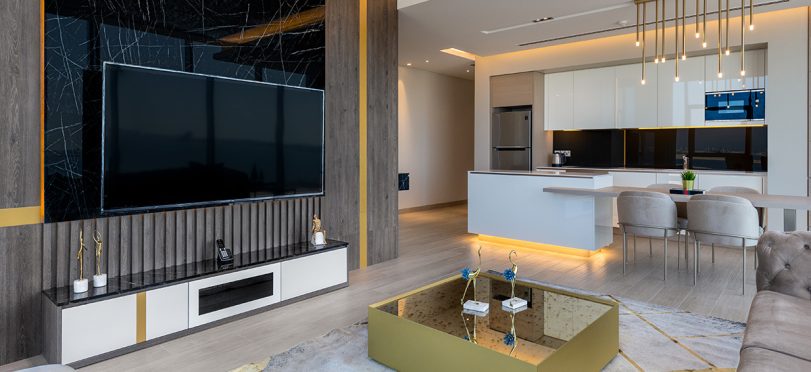 Top 5 Neighborhoods with Flats for Rent in Bahrain for a Better Life
One of the best places in Bahrain to find flats for sale or flats for rent is near the waters. The Kingdom of Bahrain is a small country 765 km2 spread across an archipelago of 50 natural and 33 manmade islands. This gives an opportunity for almost everyone to get a property near the stunning water views and enjoy luxurious sunrises and sunsets by the sea. If you are not planning on staying, rent it out or keep it as an investment property when you are planning to buy. However, many travel and nature enthusiasts visiting Bahrain for shorter intervals of time prefer to rent the flats in contrast to buying.

However, some of the old residents in Bahrain consider few of the locations to be among the top. These are the most sought after locations by the rich and wealthy. With plenty of iconic structures in Bahrain, the market for high rise towers is increasing day by day. These high rise towers are attracting the expat community for an upscale living. There are plenty of flats for rent in high rise towers in Bahrain which cater to the comfortable and luxurious lifestyle.

Here are the few prestigious neighborhoods for you to consider.
 
1) West Riffa:
West Riffa takes pride in the traditional Bahraini culture that reflects the traditional Arabic architecture. The ruling family, ministers and business investors are the royal residents of West Riffa. Riffa Palace and the iconic Riffa clock tower are the famous structures in West Riffa. Al Hunaynya and Umm Ghafa springs bringing the purest water in Bahrain are located in West Riffa. It is popularly known as "the crown of Bahrain".

2) Adliya:
Part of the capital governorate, the capital city of Manama has one of the most iconic art galleries in Adliya. With a rich Western cultural influence, Adliya has buzzing cafes and chic restaurants and boasts of its multicultural nightlife in Manama.

Looking for flats for rent in Bahrain? Adliya has a few options to offer. Check out here at Iris Property Management.

3) Amwaj Islands:
As an expatriate in Bahrain, buying a freehold property in Amwaj islands is easy. As these are a group of reclaimed islands with quality infrastructure many high end luxury hotels have sprung up here in the past decade. Many restaurants, cafes, beauty and shopping centers are within the Amwaj islands and The Lagoon adds to the environment friendliness of the neighborhood.

Find luxurious flats for rent in high rise tower Bahrain Amwaj islands here at Iris Property Management. Buy luxury villas and flats for sale in Bahrain Amwaj islands here at Iris.

4) Juffair:
Traditionally, Juffair has been resided by the Shia community but the suburbs of Juffair have shown a rapid urbanization during the past few years. Bahrain's expat community is loving the lively neighborhood of Juffair which is quickly turning into a premium hub for residential and commercial activities. Get restaurants, hotels, malls and commercial spaces in Juffair for an outgoing social life. If you are a motorbike race enthusiast, then Juffair is the place to be for you. Juffair is not suitable for families because of its extreme outgoing nature. However, if you are young and love to move around, this place is for you.

When looking for flats for rent in Bahrain Juffair, visit here at Iris Property Management.

5) Saar:
Spacious fully furnished and semi furnished villas with private pools, ensuites and tropical gardens are a common sight in Saar. The residential spaces in Saar are a perfect private abode for large families. Situated towards the west of Manama, Saar is known for its availability of a wide range of schools, colleges and universities.
Summarizing:
Neighborhoods to consider in Bahrain for a happy living include West Riffa, Adliya, Amwaj islands, Juffair and Saar. If you are looking for rental properties or flats for rent, please visit Iris Property Management website here. Get in touch with Iris Property Management for more information today!