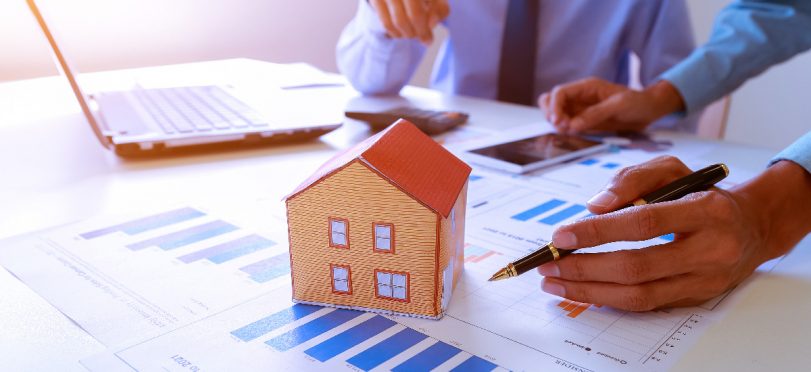 An overview of the Bahrain property market by the best Bahrain real estate agents
The Economic Vision 2030 initiated by the government in the late 2000s was the boost that Bahrain needed. It expanded Bahrain's economy in terms of resilience, diversity, and competition globally.
Tourism, banking, logistics, and manufacturing were a few of the strategic industries targeted by the plan because of their impact on the property market. The construction of large-scale public works like the Bahrain Bay Development and the Dilmunia Health Island has now resulted in thriving new neighborhoods and increased interest in real estate.
With its economy boosting a large number of businesses came and opened avenues for their businesses. After the pandemic, real estate investments in Bahrain surged in value.
Prices for luxury apartments rose by 5% Bahrain's real estate sector showed a strong comeback, boosting the economy even after the pandemic. Presently, the Prices for luxury real estate have gone up high. High-quality assets now are the norm.
Bahrain's primary wealth comes from oil and petroleum. The global oil demand keeps rising as a result there is an endless cash flow.
The luxury real estate sector is estimated to be valued at over a trillion dollars worldwide. We promise to explain everything as soon as possible.
Rents have been in demand since individuals discovered the cost of living to be 17% less than in the United States. The cost of living here is even cheaper than in other Gulf countries' megalopolises. This means you will reap profits even in a metropolitan area in Bahrain
Villa developments remained popular in the residential sector, with mid-range home prices increasing by 5.2%. However, demand for premium developments has been hampered by the higher cost of borrowing, resulting in a quarterly decline of 1.3% in the value of luxury apartments. As end-users continued to tighten their belts, the demand for moderately priced and inexpensive villas remained robust in the rental market. In the office market, demand was robust for both middle- and upper-tier buildings, and rents rose by 15% annually.
The rental industry has generally tracked the sales market in its upswing, with villa rental prices increasing by 4.5% year over year, reaching an average of BHD 1,139 per month. The number of new company registrations increased by 35.4% annually. The economy expanded more as a result of this.
It's becoming increasingly apparent that the island nation of Bahrain is prepared to create its future through a commitment to environmentally responsible and technologically advanced real estate development. Its laws favor the landlord and the tenant Rent increases after every 2 years according to the lease law in Bahrain. It can go up to 5% for renting homes and 7% for homes for small and large businesses. Any correspondence regarding rent must be made at least three months in advance. This doesn't make it burdensome for the tenant.
Cost-benefit analysis calculation: No portion of salary will be taxed away only the yearly tax obligation will be the 1% that goes towards social insurance. Thus they end up saving a lot of money because of this.
There are parts of Bahrain where one is allowed to own land. This adds to the leverage. Freehold property worth at least BHD 50,000 is required for a non-Bahraini to qualify for a residence permit through personal sponsorship.
Iris property management in Bahrain has more than 2000 satisfied clients and over 20 years of experience. Visit the website to know more!