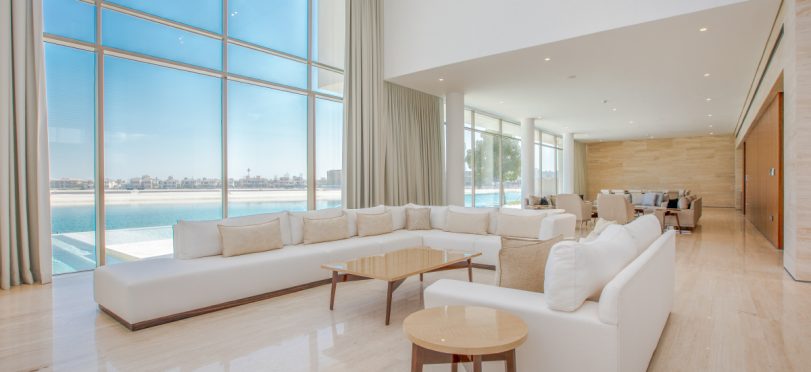 Top 3 Ideas to Help you choose the Right Rental Commercial Property in Bahrain
When looking for a commercial property for rent, you encounter many difficulties especially when there are so many details about the property mentioned in each of the listings on a property rental website. One such website is Iris Property Management. The age of the property hardly matters in the commercial segment as everything you set needs to be properly renovated before you move in. As far as ready to move-in commercial flats for rent in Bahrain are concerned, they will have everything for an office to run. However, if you need a commercial space for showroom, retail and shops, getting a customized fitout done will be the ultimate thing to do. Such spaces are available for long leases so that your investment turns out to be profitable.

Here are the top three things you must check before renting out a commercial property like a flat or a villa.
Fully fitted, Semi fitted and unfitted office space:
Typically, a small office functional and fully fitted space serves to be the best option for startups. A semi fitted office space is best suited for mid-size and large organizations as you might want to set up your office as per your preferences and convenience. An unfitted office space is suitable for institutional commercial spaces like medical centers, libraries, and shops, retail showrooms like restaurants, hotels, supermarkets, automobile dealerships, real estate firms and kitchens.


Fully serviced space: A fully serviced space is managed by a facility management company who takes care of maintenance and housekeeping of the property. If you are looking for such a commercial property that gives you a fully serviced space, opting for a commercial villa or flat within a locality where ample of working class resources are available is the key. We have compiled a list of popular places in Bahrain to check commercial properties for rent. Do check it out at the end of this article.


Location amenities: Depending upon the needs of your employees and your company to run smoothly, choose a place that is in the nearby vicinity of the source of your raw materials and more. For example, all pizza outlets in the city get their raw materials from a centrally located kitchen or stock house. In this way, you can also make sure you have everything in the nearby area to save time and money in the long run. Few such amenities include a reserved parking lot with separate visitors parking, places of food and recreation for the staff, healthcare facilities nearby, 24x7x365 days of access to the building, high speed internet, quick elevators, well maintained HVAC systems, meeting rooms and places of worship.

Popular destinations in Bahrain for different types of commercial properties:

1) Office Space: Seef, Manama, Hoora, Bahrain Bay, Al Juffair, Bu Ashira in Capital Governorate; Tubli, Salmabad, Sanad, Sitra, Isa Town, Jurdab in Central Governorate; Hidd, Galali, Busaiteen, Dilmunia island and Muharraq in Muharraq governorate; Riffa in Southern Governorate; Budaiya, Saar, Janabiya, Jannusan, Sehla, Al Maqsha in Northern Governorate are popular for office spaces.

2) Retail Shops and showrooms: Seef, Manama, Bahrain Bay, Al Juffair in Capital Governorate; Diyar Al Muharraq and Busaiteen in Muharraq governorate; Barbar, Bu Quwah, Dumistan in Northern Governorate; Zallaq, Riffa in South and Sitra and Isa Town in Central Governorate are popular.
3) Medical Center: Zinj, Busaiteen, Mahooz, Galali, Seef, Riffa and more.
4) Warehouse: Hidd and Galali in Muharraq; Sitra, Salmabad, Tubli, Sanad, Nuwaidrat, Eker in Central Governorate; Ras Zuwayed, Riffa, Askar in Southern Governorate; Hamad Town in North and Manama and Mina Salman in Capital Governorate.
5) Commercial Villa: Manama, Al Juffair, Seef and Bu Ashira in Capital Governorate; Saar, Janabiya, Hamala, Sehla in North; Tubli, A'Ali, Jurdab in Central Governorate; Diyar Al Muharraq and Busaiteen in Muharraq governorate; Riffa in Southern Governorate.
Final Thoughts:
This guide is useful for your journey to choose the right commercial property when there are so many compelling options available. Choosing between fully fitted, semi fitted and unfitted office spaces, finding fully serviced offices and getting the essential location amenities play a vital role in making and breaking your business operations. Discover the popular destinations in Bahrain for the type of commercial property you are looking for. To get assistance and further resolve your queries about renting out commercial properties in Bahrain, reach out to Iris Property Management.