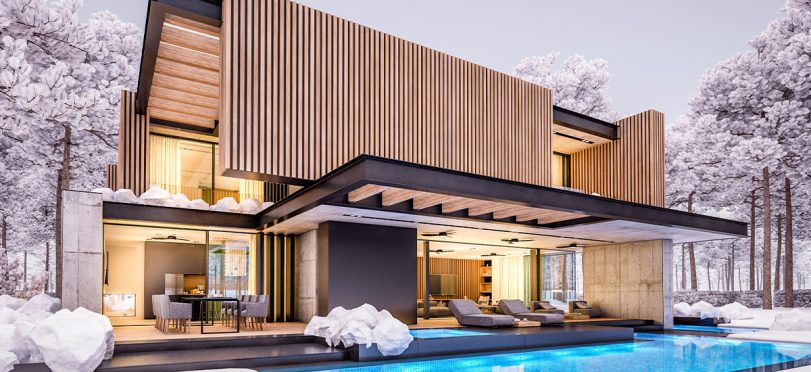 Finding luxury villas for sale in Bahrain with a beachfront and garden is easy with the best Bahrain luxury real estate management companies. One such company offers freehold villas for sale in Bahrain at best deals. Learn more about the facilities you can experience in a luxury villa in Bahrain for sale.
Luxury Villas for Sale at Diyar Al Muharraq:
Experience the true waterfront living in brand new villas for sale. These villas will be ready to move in by March 2023 and will make a mark with the most exciting kitchen interiors. Get the opportunity to design it the way you want with your favorite designers. It features luxury 4 bedrooms with ensuites. It also features a servant room on the second floor and driver's room through the garage. It also has a private boat dock for your yacht and an outdoor pool with a sitting area. The prices of such luxury villas for 3 and 4 bedrooms will start from 199,000/- BD to 300,000 BD as per the area of the villa. Get in touch with an expert from Iris at +97335627735 to schedule a tour to the property.
Large Family Luxury Villa for Sale at Amwaj Islands:
Explore the top luxury villa with 7 bedrooms and 8 bathrooms. It is a premium quality fully furnished luxury villa with a large private pool, big garden, sea view and direct beach access. This luxury villa has three storeys and with each of the seven bedrooms having an ensuite and a walk-in closet. Servant room, driver room, gymnasium, laundry rooms and four main living areas complete with an elevator makes this property one of the most sought after properties in Bahrain. If you are interested in buying this property, it is on sale for a modest price of BD 720,000/-. To schedule a property tour, call Iris at +97335627735.
3 Bedroom with Ensuite Luxury Villa at Floating City, Amwaj Islands:
This 3 bedroom luxury villa with ensuites and an extra guest bathroom features a semi open kitchen, dining hall with a large patio. Complete with centralized air conditioning, the bedrooms have a breathtaking water view. Security at Amwaj islands is 24x7x365. Steer through the waters with a private boat mooring. It has a separate maid room for house help. It has an inviting and bright living area for entertainment, family dining and fun gatherings.
Conclusion:
Whether you are a small or a large family, you deserve a comfortable and luxurious life away from everyday hassle. Diyar Al Muharraq, Amwaj islands and floating city on Amwaj islands are the perfect places to find one. If you are interested in visiting these properties to experience the magnificent beauty and make it your own, connect with Iris Property Management immediately. They provide hassle free procedure of owning your dream luxury suite at the best prices in Bahrain. Iris helps you keep your property in pristine condition with their state of the art services alongside the transparent real estate dealings. Enquire now!