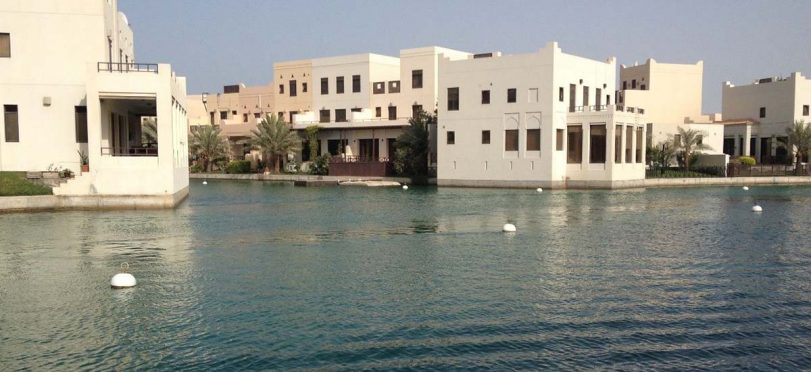 In the post-COVID era, time is money in the business world, and Bahrain's companies have demonstrated rapid growth. Bahrain launched Economic Vision 2030 in 2008 to go from being a regional leader to a world player. After four years of debates among thought leaders, its primary goals are sustainability, justice, and competitiveness. Also, more and more people are moving to Bahrain, especially places like Amwaj islands, where they can buy land in the approved freehold area. Plus, more & more people are settling, which is why there is cash flow. What's better is that you can network with big businesses in Bahrain. Thus, Bahrain is perfect for renting a commercial villa.
Amwaj is the kingdom's island paradise for residents! You can get a new thrill with scuba diving, wakeboarding, kayaking, canoeing, and fishing. The area features several supermarkets, medical facilities, and modern educational facilities only a few walks away. Amwaj also has a unique way of life with its six islands that are all linked.
Iris Property Management offers access to a wide range of both commercial and residential villas for rent in Bahrain. Here are some of the unique features of these villas:
1) Waterfront Villa
Embrace luxury living with this exquisite Villa nestled in the tranquil heart of Amwaj Islands. This two-story masterpiece is a picture of style and comfort, with plenty of room for everything you want.
2) Spacious rooms
Enter through the welcoming large living rooms, where you can wanderlust through the large windows that touch the ground. Then, Embrace the grace of having your private swimming pool. Remember to get your group of friends as this Villa has six spacious bedrooms. Five of them are en-suites and equipped with built-in wardrobes. The land is well-protected by a fence, and extra features like a maid's room and a laundry room make your life easier.
Besides, there is a 50 BD EWA cap on the rent for this house, which is 1500 BD. You can sign a 1 or 2 year lease to secure this beautiful home. Take the chance to live the best life possible in the Amwaj Islands. You'll have a life of wealth, peace, and style. Take the best chance at this Villa for rent!
Why choose Iris Property Management?
With 15 years of experience, Iris Property Management provides high-end homes to happy renters, which builds strong customer loyalty. The company focuses on new ideas and renovations to give people the best living experience possible. The rentals have central air conditioning, high-speed fiber optic internet, a modern open kitchen, and complete upkeep services.
The properties that Iris manages are classy and in great spots. They have features like pools, private parking, and security on duty 24 hours a day, seven days a week, a reception area, and CCTV monitoring. There is a movie theatre, a steam room, a sauna, a games room, a playground, a basketball court, a BBQ area, a squash room, a 24-hour store, and a coffee shop for fun and relaxation. You can also get dishwashers and innovative dryers.
The homes have large living and dining rooms, modern open kitchens, three bedrooms, five bathrooms, a maid's room, a laundry room, a large terrace or balcony, and a separate gym for women. Some homes don't charge service fees for ten years. Iris Property Management helps eligible non-Bahrainis get residence permits through personal sponsorship. It includes people who own freehold land in Bahrain. Applicants must show a current health insurance certificate, copies of their passport and ID, a certificate of good behavior, a lease contract, and documented articles of incorporation for their business. Contact Iris Property Management to see such properties!