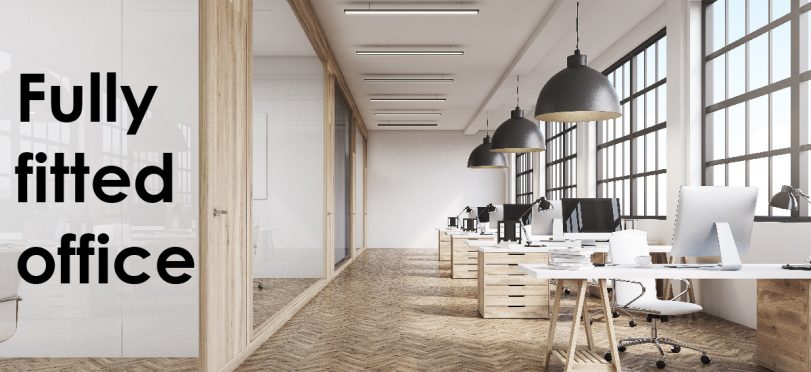 The lucrative opportunities are available in "shared workspace," "flexible office," and "workspace as a service." That's where the money is being invested. With hustle culture, there is a startup craze in the 21st century. The trend of entrepreneurship has spiked in demands for opulent workspace solutions. It is no secret that a sophisticated, fully fitted office gets high-paying clients to sign!
First impressions create last impressions! You may be an owner who knows the importance of branding and spends heavily. Products & services aren't the only parts of a brand. Most business. Owners invest heavily in other aspects, such as operations, marketing, products, and services. Yet they forget the one part of the whole process: Their office.
To ensure a successful office experience, companies should invest in proper equipment and supplies and implement a cleaning schedule and routine. Excellent office space is designed using psychology & sophistication to enhance productivity, inspire creativity, and evoke happy senses. Subtle distinctions define the order of the first, second, and third. So why settle for less? You can either rent out such properties or use them. Both, as seen, offer multiple advantages. Rent in Bahrain is feasible, convenient & is protected by the law. It provides sumptuous options that allow indulging in short-term agreements with sophistication and convenience. We have covered the whole topic of it in another blog. It is accessible for viewing on our website.
If you are looking for a business-oriented real estate dealer, choose none other than Iris. Iris property management is the realm of wealthy business endeavors, where aspirations meet grandeur lies an exquisite opportunity: Fully fitted office spaces for rent in the illustrious kingdom of Bahrain. Within the regal charm of these prestigious establishments, the stage is set for businesses to flourish amidst an aura of sophistication and refinement.
Explore the epitome of office spaces that redefine elegance and prestige. Our projects cover everything based on the Property Type, Office & Business Center & Location you want. Be it furnished or unfurnished in wealthy cities such as Juffair. We bring our 15 years of unrivaled experience to keep you ahead of the game. We are on good terms with landlords, which helps you seal luxurious deals quickly! Our property management ensures to give you the best help. We have your back to make your property reach the clients you wish.
We start by carefully examining and aligning our strategy with market conditions in the ever-changing market. Then we promote your products through sponsored ads, featured and premium listings, and appealing banners on recognized local and global online marketing portals. Strategic press coverage leverages print media. Weekly and monthly lead reports, R.O.I. research, and market assessments enable data-driven decisions.
We customize promotions for business accounts to build solid partnerships. Every tenant is background-checked to maintain safety and integrity. Our deep local experience helps us negotiate market complexities to get the best results for all stakeholders. We partner with other agencies and sponsor events to reach a unique audience. These enhanced techniques elevate our offerings, solidifying our real estate leadership. We offer more leverage than mentioned here! To know more, visit our website!