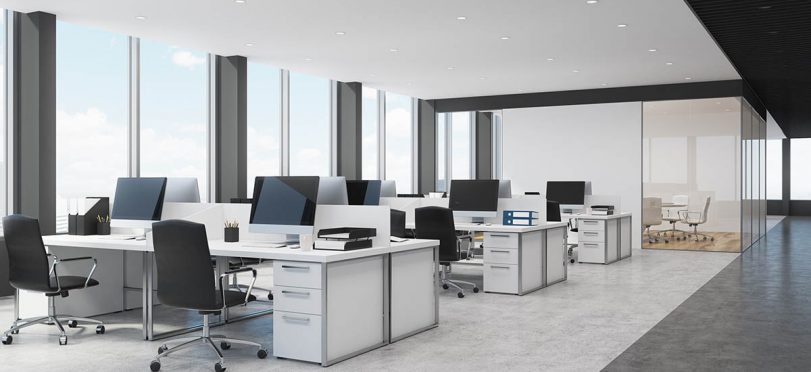 Things to Know For Office Rent in Seef
Ensure your workplace supports your team and gives you the space to develop and flourish. Before leasing your first office space, take the following factors into account.
Dedicated office for rent in Seef is always in demand for businesses to function. But many people who run businesses nowadays are quite pleased to do their job from their homes or even from shared office spaces. You could save dollars and time if your company could operate in one of these settings.
If you find that having a separate workplace is really essential for you, then the location of the office space that you rent for the first time should definitely be your top priority. It would help if you first ensured that your teammates could easily commute to the office. Alternatively, if you do not yet have a staff, pick a location close enough to a talent hub.
When choosing a site, it is important to keep your clients in mind as well. Are freeways or other public transportation conveniently accessible from the office complex you're considering? Will they have no trouble finding it?
The amenities nearby can also affect where you locate your first office. Your staff will likely like working in a location that is at least proximate to eateries and coffee houses. Additionally, you'll want all those locations close by if you frequently need to contact them for work, such as banks or meeting rooms.
For a novice, the office space search process can be daunting. However, if you locate a commercial spaces for rent in Seef or a property agent who is knowledgeable about the surrounding Seef properties in Bahrain, they may make the entire process much more straightforward. To find somebody in your target neighborhood, ask or search a website. Not all offices are as precise as described. Additionally, some could need some renovation before you can move your belongings in. You must ask these questions to know precisely how the place will appear if you decide to lease it. Be sure that you are familiar with the manner of delivery for the available space. Do you need renovations like paint and carpeting, or do you need to add or remove walls and doors? Who will cover the cost of these upgrades?
Conclusion
You should be aware of what can occur if you do have to cancel your contract, just in case. In case anything changes throughout your lease term, be sure that the place has any fees or other consequences. All the process can be simplified by just connecting with the Iris Property Management Team, who'll take care of your office space requirements.