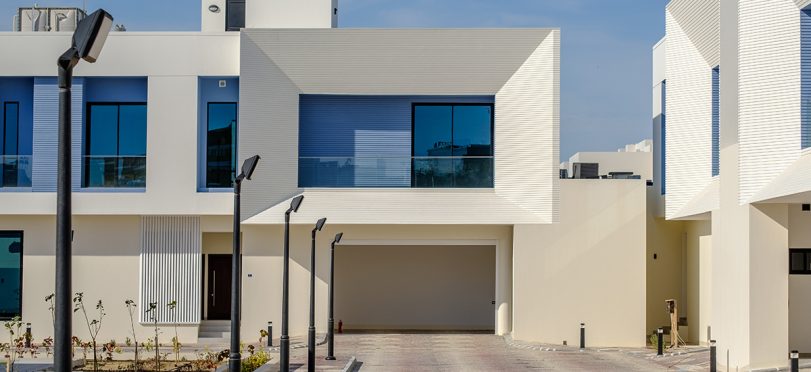 Bahrain is one of those amazing countries in Western Asia that make it easy for expats to invest and purchase properties in the country. Many freehold properties for sale in Bahrain are focused on building investment opportunities for foreigners. From finding oneself in the luxury of top floors to exploring more of the sea views, expats can have thrilling experiences with the best budget buys in Bahrain. Here's a free guide to holding onto the freehold property for sale in Bahrain. 
Benefits of freehold property for sale in Bahrain
Buying is easier with Bahrain Real Estate Laws that allow residents to invest or buy properties in Bahrain, making it possible for expats to find the residence permit option. Freehold property for sale in Bahrain includes resident permits with the purchase of 50K BHD or more behind the Bahrain walls. It also catches the attention of the retired foreigners who have worked for more than 15 years in Bahrain or foreign investors who have invested more than 100K BHD in a Bahrain company.
As foreigners, people in Bahrain can enjoy Self Sponsorship Residence Permit by law in the real estate industry. To issue this permit, expats need to find a property of over 50,000 BHD. Also, it looks like Bahrain is only a tax-free country for its citizens. Foreign investors are liable to pay a municipal tax of 10% on Bahrain-owned properties. Bahrain expats' capital keeps accruing more value over time once they have invested in the Bahrain properties. Some other benefits to show interest in freehold property for sale in Bahrain are the high rental incomes, foreign ownership, and easy monetization.
Freehold apartments for sale in Bahrain for expats
Properties built on the lands of Bahrain give expats access to charming, luxurious lives that attract buyers to invest in places like Muharraq, Durrat Al Bahrain, Al Reef Island, and more. Expats can find the best properties in town according to the list of choices, including furnished or unfurnished freehold apartments for sale in Bahrain with the perfect views and balconies. Budget-friendly pockets are also welcome in the Kingdom of Bahrain without compromising the quality of the freehold apartments.
Freehold villas for sale in Bahrain
Freehold villas in Bahrain cover the areas for sale with rich infrastructures and the best investment opportunities. These villas tempt the buyers to invest in properties that thrill them to live a lavish life. Freehold villas for sale in Bahrain start from as low as 65,000 BHD. From having a swimming pool or a garage to a high-defined laundry room, foreigners can have it all at the most amazing prices.
Once foreign investors own a property in the Kingdom of Bahrain, they have the right to visit or stay. They can even extend their stays after five years for as long as they like, inviting their families to hop along. However, if they sell the property in the future, their Self Sponsorship Permit will be canceled according to Bahrain laws.
Bahrain has been working for countless years to boost the country's economy and bring out the richness of Bahrain in front of the world. It feels right to say, Bahrain is finding its light, and foreign investors and expats are making it possible through freehold properties for sale in Bahrain.