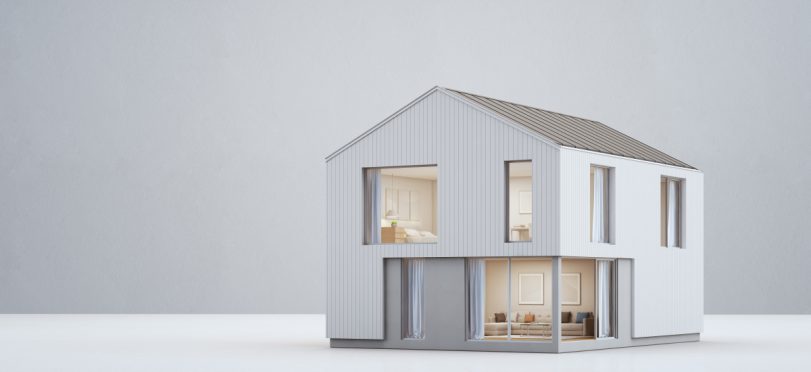 11 Ways Property Finder Helps You Find the Best Luxury Home in Bahrain
When you are looking for a perfect home or looking to buy or rent a place for your family, there are many things you can do using a property finder application or website. Many property finder websites in Bahrain have tons of properties to choose from. You can get really confused over the huge sea of properties listed. However, many of them filter the properties as per your convenience. Let us dive deep into how these filters help you find the perfect property and neighborhood for you and your family.

Size of your family:
The carpet area or build area is influenced by the size of your family. The number of bedrooms can be selected according to your family size. Drill down your results using a filter for 1 BHK, 2 BHK, 3 BHK and more property world Bahrain at Iris Property Management's innovative website. The said properties also mention the area of construction for reference to know how big the house will be.


Safe locality for ladies and kids:
24x7x365 days gated security is a must when ladies and children are there in your family. You must not compromise on the security of your family as they can become vulnerable to many dangers. Check out if the property you just found out has gated security and professional safety measures from the property description on Iris Property Management.


Air quality:
As the neighbourhood tends to be in the nearby vicinity of places with a lot of crowd and businesses, the air quality must be checked regularly. Those concerned about air quality must choose a high rise apartment as contaminants concentrate near the grounds. However, at very high altitudes, the oxygen level is low. Bear in mind to get a floor rise convenient for you.


Panoramic views:
Sea view, beachfront, waterfront properties with private swimming pools are always in high demand. Make sure your apartment or villa offers these for a comfortable, nature friendly and luxurious experience. The balconies of apartments are strategically placed to capture each miracle of nature that eyes can behold.


Fully furnished interiors:
Whether you are looking for an empty house and you want to create your own interiors or you want the house to be ready to move in, there is a filter on the property finder for that too. Use this tool to find fully furnished, semi-furnished and unfurnished flats, villas and apartments on sale and for rent.


Ensuites with each room:
For the utmost convenience, hygiene and comfort, ensuites or a bathroom with every bedroom is essential. Check the number of bedrooms and suites that come along to get an idea of what exactly to expect. If you are planning to hire a house help or maid, the house must cater their accommodation space with ensuite as well. You can read the description for each property listing and know more about them on Iris's website.


Connectivity for travel:
Airport, bus, ferry, train and road connectivity is essential for you if you love to travel a lot. The house must be well-connected to offer a lot of travel options yet offer a lot of privacy too.


Nearby facilities for education, shopping and workplaces:
Getting daily essentials like grocery, schools for children and your workspace must be in the nearby vicinity. It is not considered smart to lose a lot of time commuting rather than investing your time towards productivity.


Ample parking space:
If you are a diehard car lover and love to get around a lot, there must be space for your car, your spouse's car, your kid's cars and more. Ample parking space preferably multi storey parking offers a huge parking space for all your vehicles and sports utilities as well.


Uninterrupted Utility Services:
Central air-conditioning, gas pipeline, electricity, internet, facility maintenance and concierge services are few such services that you need to keep a check on.


Budget:
If you are on a tight budget and the properties at a particular location in Bahrain seem to be on a pricier side for you, go ahead and try it out by renting the property instead of owning it. It completely makes sense when you talk about the maintenance and upkeep cost of an owned property rather than a rented one. For instance, property finders in Amwaj can work in both ways. It helps you find the select properties in Amwaj for sale as well as for rental.
Final Thoughts:
Making use of filters available on a property finder website like Iris Property Management helps you narrow down your search for the best luxury property in Bahrain. These filters include the number of rooms, safety, air quality, panoramic views, furnishing status of the interiors, number of en suites, connectivity for travel, nearby facilities, parking space, utility services and your budget. Get in touch with Iris Property Management for best properties in Amwaj and across the entire Bahrain.