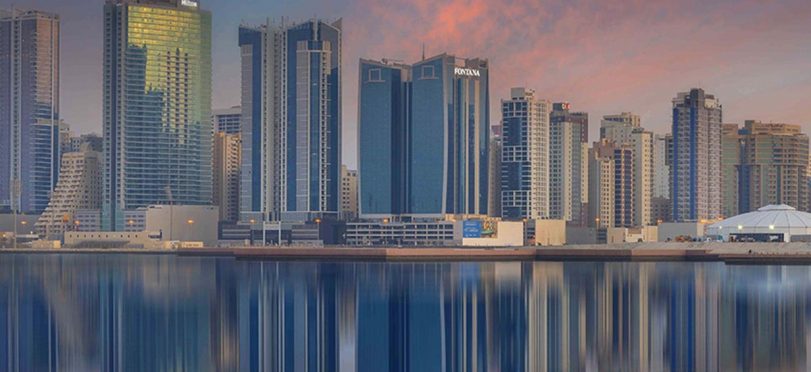 Welcome to the captivating world of Bahrain properties, where luxury, beauty, and endless opportunities await. At Iris Property Management, we take pride in offering we pride ourselves on offering the finest selection of properties in Bahrain, providing you with a gateway to a life of unparalleled elegance and comfort. Allow us to guide you on a journey where exceptional craftsmanship, breathtaking designs, and unparalleled amenities converge.
Property World Bahrain
Bahrain's property world is a realm of endless possibilities, where architectural marvels and stunning landscapes come together to create a breathtaking tapestry. As the property world in Bahrain continues to flourish, it presents a myriad of opportunities for those seeking a home that transcends the ordinary. As a global hub of business, culture, and leisure, Bahrain attracts discerning individuals who seek a residence that transcends the ordinary. Whether you are a seasoned investor or a prospective homeowner, the best Bahrain properties offer a haven where dreams become a tangible reality.
At Iris Property Management, we understand the importance of finding the best Bahrain properties that align with your unique vision and aspirations. Our team of experts is dedicated to curating a portfolio that showcases the pinnacle of elegance, quality, and luxury. Each property we present is meticulously selected to meet the highest standards and encompass architectural brilliance, sophisticated interiors, and state-of-the-art amenities, ensuring an exceptional living experience for our esteemed clients.
Best Bahrain Properties
Our collection of the best Bahrain properties encompasses a diverse range of options, tailored to suit various lifestyles and preferences. From lavish villas that exude opulence to contemporary apartments that redefine urban living, our collection encompasses a diverse range of choices to suit every lifestyle. Whether you prefer the tranquility of beachfront living or the excitement of a bustling cityscape, our properties are strategically located in the most sought-after neighborhoods, offering convenience and access to world-class amenities.
Investing in the best Bahrain properties not only offers an unmatched living experience but also presents a lucrative opportunity for financial growth. With a thriving economy, a favorable investment climate, and a steady increase in property values, Bahrain has emerged as a hotspot for investors seeking substantial returns. Our team of experts possesses in-depth knowledge of the local market trends, enabling us to guide you toward the most promising investment options that align with your financial goals.
Beyond the tangible allure of our properties, Iris Property Management is committed to delivering an unparalleled level of service to our esteemed clients. We pride ourselves on providing exceptional service to our clients at every stage of the property journey. Our dedicated team of professionals is here to assist you with personalized guidance, tailored solutions, and a seamless experience. We understand that purchasing or leasing a property is a significant decision, and we are committed to making the process smooth and hassle-free.
In a world brimming with possibilities, let Iris Property Management be your gateway to unlocking the true essence of Bahrain's real estate landscape. With our expertise, attention to detail, and unwavering commitment to client satisfaction, we assure you that your journey toward finding the best Bahrain properties will be an extraordinary one.
It's time to embark on a new chapter of your life, where luxury, comfort, and sophistication intertwine. Discover the world of Iris Property Management and experience the pinnacle of refined living in the heart of Bahrain. Unveil the possibilities. Explore our portfolio of Bahrain properties today.