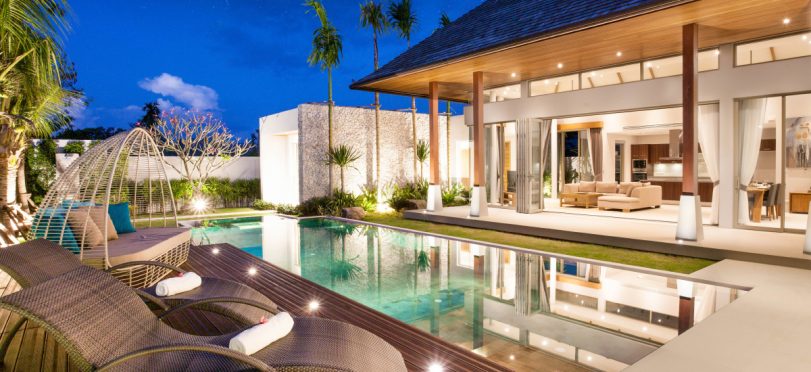 When it comes to a classy living we know that there is no substitute to Bahrain's luxury real estate. The property market in Bahrain is showing tremendous growth despite the fact that the world is going through tough times. The real estate market in Bahrain is booming due to the foreign direct investment from Kuwait, UAE, Ireland, and Saudi Arabia. To encourage more foreign investment Bahrain's corporate and personal taxes have been kept the lowest among the Gulf countries.

Moreover, it is easier than ever before for expatriates to get a freehold real estate in Bahrain. This means the dreams of those looking for a luxury property on the Bahrain islands is now a reality. While it can sometimes be difficult to find luxury real estate in Bahrain, however, we have compiled a list of things to look for in a luxury property to make things easier for you.

Private garden:
A nice and lavish landscaped private garden with fruit orchards, foliage and exquisite plants is one of the main characteristics of a luxury home when you look at the property even before you enter. It immediately makes a huge difference. Now you have the space for all your gardening or farming things. It helps absorb noise and pollution and gives you a home for your beloved pets. If you go for a luxury ranch house, do horse riding at home without any worries.
Private pool:
A luxury villa or a condominium will have a private roof-top or indoor pool. This means you get the exclusive access to control your pool, use and keep it according to your wish. On a really hot summer day, Bahrain's weather can go too unforgiving but you will still be chilling in your own private pool without having to worry about anything else.
Enjoy an upscale neighborhood:
A luxury home allows you to take pride in the address, and expand your social circle. Your kids get to socialize with a luxury community and understand their lifestyle as well. With a lower crime rate and an access to top class healthcare facilities, you can bet upon luxury residences for your family friendly upscale neighborhood.
Highly secure:
Gated 24x7x365 security with automatic gate open and close, automatic garage open and close, 24×7 live recorded CCTV cameras in the estate, state-of-the-art home automation systems make your luxury home a highly secure place. Moreover, as we get better at technology, you always get to upgrade to the latest security systems and access control systems for your place.
Waterfront or beachfront
If you are looking for a calm place, opt for a lakefront or waterfront property. If you are looking for the waves and sunshine, go for the beachfront property. With beaches you can host a number of activities like beach volleyball, surfing and ferry rides. With a lakefront, you can opt for fishing, swimming and use your RV as well.
3 – 7% annual appreciation
Depending upon your location and the cost of real estate at that location when you purchase your property, you can experience 3-7% gain in the prices every year. That means it is a prosperous investment to stay in a luxury home rather than a normal home. You get more resale value if you sell your luxury home after a few years rather than selling a normal home after the same number of years.
Maid quarters
You want someone to take care of your day to day business. A servant's quarters furnished within your luxury condo is a great addition. Check for such properties with Iris Property Management at attractive prices.
Conclusion:
It is not so difficult to get a luxury residence at the right price if you look at the right place. With luxury amenities like a private garden, private pool and maid quarters; exotic locations like waterfront and beachfront; a highly secure and family friendly neighborhood, luxury real estate in Bahrain promises the life of your dreams. With great gains on property value year after year, luxury real estate makes a profitable investment. To know more please contact Iris Property Management.