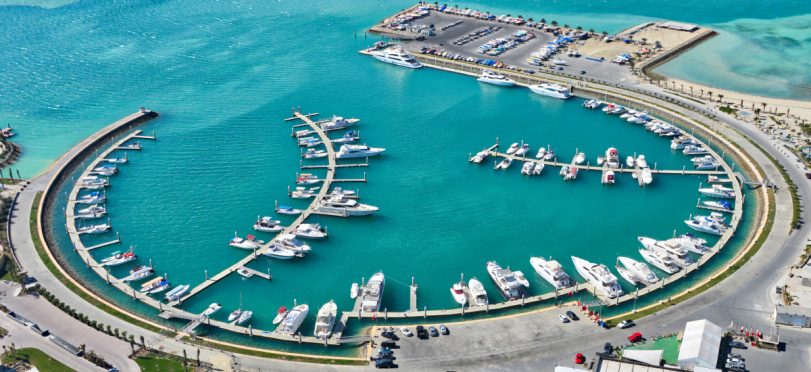 Amwaj Islands, Bahrain is the perfect place for a long vacation and hence the place receives thousands of tourists across the world. Most of the tourists who come here prefers to rent a villa in order to enjoy a king size life. This is the reason investors from across the world invest in Amwaj. Later they use Amwaj Island Villas for rent.
If you too are looking to invest property in Amwaj then Iris property management can give you the best deals. They have some very good discounts and offers on Flat for sale in Amwaj. In addition to this, they are also known for flats for rent in amwaj island.
Why is it good to invest in Amwaj Property?
Amwaj is a beautiful island and its beauty is adored by tourist across the border. It is a must visit destination when in Bahrain. The visitor's footfall in Amwaj has increased drastically over the years. And in near future as well it is expected to rise at an exponential rate. The government of Bahrain is also taking steps to boost the tourism in Amwaj.
Considering all this, we can say that Amwaj is best place to invest in the property. Over the last year, there has been a significant rise in the Amwaj property investment. Mainly because of the increasing demand in Amwaj island villas for rent. If you are planning to buy, sell and rent a vial or flat than IRIS offers the best deal for you.
Know why you should always invest in Amwaj Property with IRIS Property Management-
They have variety of deals – IRIS is one of the renowned property management company in Bahrain. They help you with several choices so if you are looking for a villa, house, shop or any they can give you the best deals. Most of the well-known businessmen in the Bahrain only trust IRIS for their property to buy, sell and rent. Mainly because of the unmatchable deals that they can offer to you.
They offer great customer support
Unlike others, IRIS belongs to its customers. They believe in building relationship with their customer. This is the reason once any customer associate with the Amwaj they remain with them always.
They gives you the best advice
IRIS has a huge clientele and they interact with the veterans of the property market on daily basis. This is the reason you can always get the best deals with them. So, when confused weather to hold, sell, buy or rent your property always ask the experts.
IRIS believes in the success of their customers. That is the reason they are one of the most trusted property dealer in Bahrain.